Protect your Aluminium Composite Panel (ACP) surfaces from corrosion and damage with re-coating of Aluminium Composite Panels. Read this article to learn why it's so important.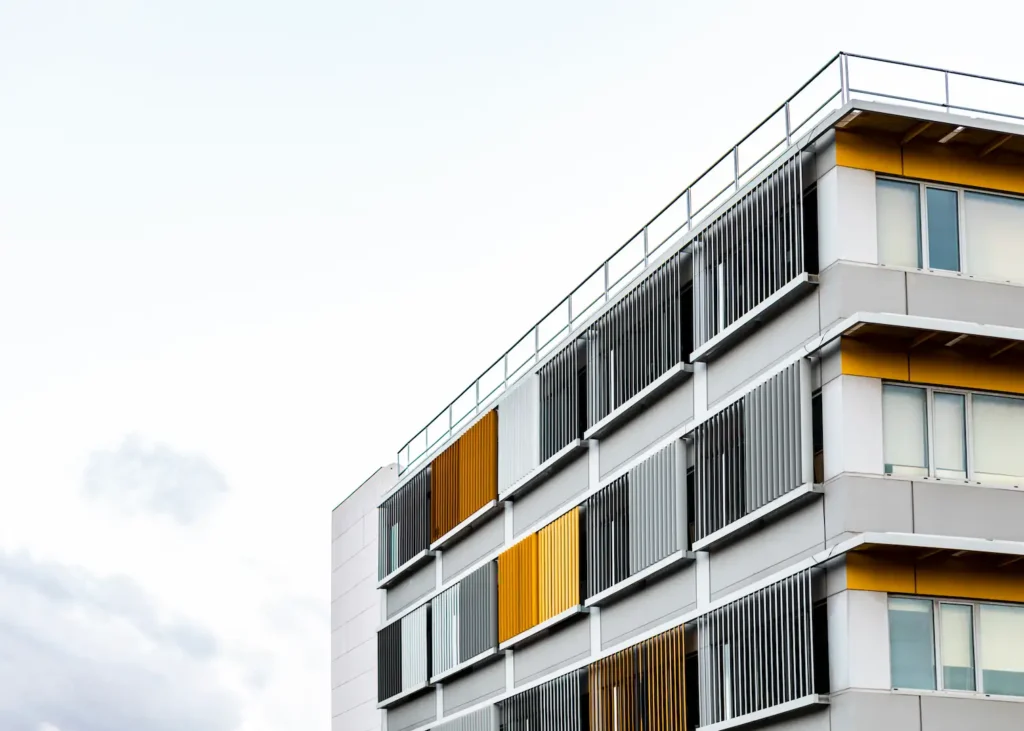 Aluminium Composite Panels (ACP) are increasingly being used in construction and commercial signage, but they need regular re-coating to ensure they last as long as possible and stay looking their best. Re-coating your ACP panels is vital to prevent corrosion, fading and damage from the environment.
What is Aluminium Composite Panel?
Aluminium Composite Panels (ACP) are lightweight, versatile and durable building materials that can be used for a wide range of architectural projects. They consist of two aluminium sheets that are bonded vigorously together with a non-toxic polyethene core. Due to their combination of strength and flexibility, ACP panels are resistant to external impacts, UV rays and temperature fluctuations. Re-coating of ACP panels ensures they remain strong and protected against corrosion over time.
Benefits of Regular Re-coating
Regular re-coating of Aluminium Composite Panels is essential to prolong the life and aesthetic appeal of your ACP surfaces. Re-coating helps improve the look of the ACP, allowing you to take advantage of its glossy finish and mesmerizing colours. Another benefit is that it provides extra protection against external contaminants, which will further extend their lifespan by minimizing corrosion over time. Therefore, regular re-coating is key in keeping your ACP surfaces looking attractive and strong for longer periods.
Types of Re-coating Systems
The type of re-coating system you use will depend on the environment and the material your ACP surfaces are exposed to. Generally, there are three main types of re-coating systems available: solvent-based systems, water-borne systems, and powder coating systems. Solvent-based systems provide a quick drying solution that helps protect ACP surfaces in highly humid areas. On the other hand, water-born systems dry slowly but offer enhanced durability while also increasing flexibility. Lastly, powder coating provides an additional layer of protection against corrosion by providing a heavy gloss finish that can resist wear and tear over time.
Condition Assessment of Surface Coating
Before you can re-coat your ACP surfaces, it's important to assess the current condition of the existing surface coating. You'll need to inspect the substrate and coating to identify any areas of corrosion or degradation along with any impacts or other signs of damage. Additionally, make sure to check for any signs of oil stains, excessive moisture, dust particles, dirt deposits, chalking or fading caused by UV radiation. This assessment can help determine which type of re-coating system you should use and provide a better overall picture of your ACP surface's condition.
Tips for Re-coating ACP Panels
Once you have assessed your ACP surface, it's time to re-coat it. Re-coating provides protection against weathering, and corrosion and is essential for maintaining the aesthetic appearance of the ACP panels. Before you begin, make sure to thoroughly clean the surface with a mild detergent and water solution and an appropriate abrasive finishing pad where necessary. To ensure best results and avoid cross-contamination, use dedicated tools for each individual finish.