Aluminium Composite Panels (ACPs) are an ideal solution for many building projects. They are lightweight, durable, and easy to install.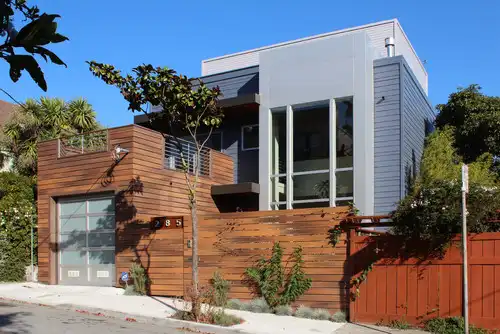 Aluminium Composite Panel Cladding is a type of exterior wall system that uses aluminum panels in place of traditional wood siding. It's a great option for commercial buildings because it provides a long-lasting, low-maintenance alternative to wood.
What are ACPs?
ACP cladding is made up of two main parts – the aluminium panel itself and the frame that holds it together. The frame is usually made out of steel, while the aluminium panel is typically between 0.5mm and 1.0mm thick.
Why use ACPs?
There are several reasons why ACPs are used so often. Firstly, they are extremely lightweight, making them perfect for applications where weight matters such as roofing. Secondly, they are very strong, withstanding wind loads of up to 150kN/m². Thirdly, they are highly resistant to corrosion, meaning they will last for decades without needing any maintenance. Finally, they are also very energy efficient, requiring less than half the energy required by traditional materials.
Which type should I choose?
There are two main types of aluminium composite panel cladding available; extruded and preformed. Extruded panels are made using a continuous process, whereas preformed panels are cut into sections before being installed. Both types come in different thicknesses, ranging from 1mm to 6mm.
How much will it cost me?
ACP cladding comes in various colors and finishes, so there is no set price per square meter. However, the more expensive materials will require more labour, meaning that the total cost will rise accordingly.
How long does installation take?
Installation takes between one and two days, depending on the size of the project. It is recommended that the job is split into smaller sections, as this makes the process easier.